Thanks Unity Coming of Age Volunteers!
Thank you to the 26 Coming of Age volunteers and their mentors from Unity Church that volunteered at Mano a Mano on Sunday! In total, we had over 50 people helping sort linens and prepare donated supplies for shipment to Bolivia, where everything is donated to people in need. (Here is a recent donation of mobility equipment for hundreds of people in Oruro, Bolivia earlier this month.)
Most of the supplies that we organized this week were recent donations from HERO Fargo, who we are grateful to partner with and exchange supplies that are higher priority for both of our programs.
Coming of Age Volunteers Working in the Mano a Mano Warehouse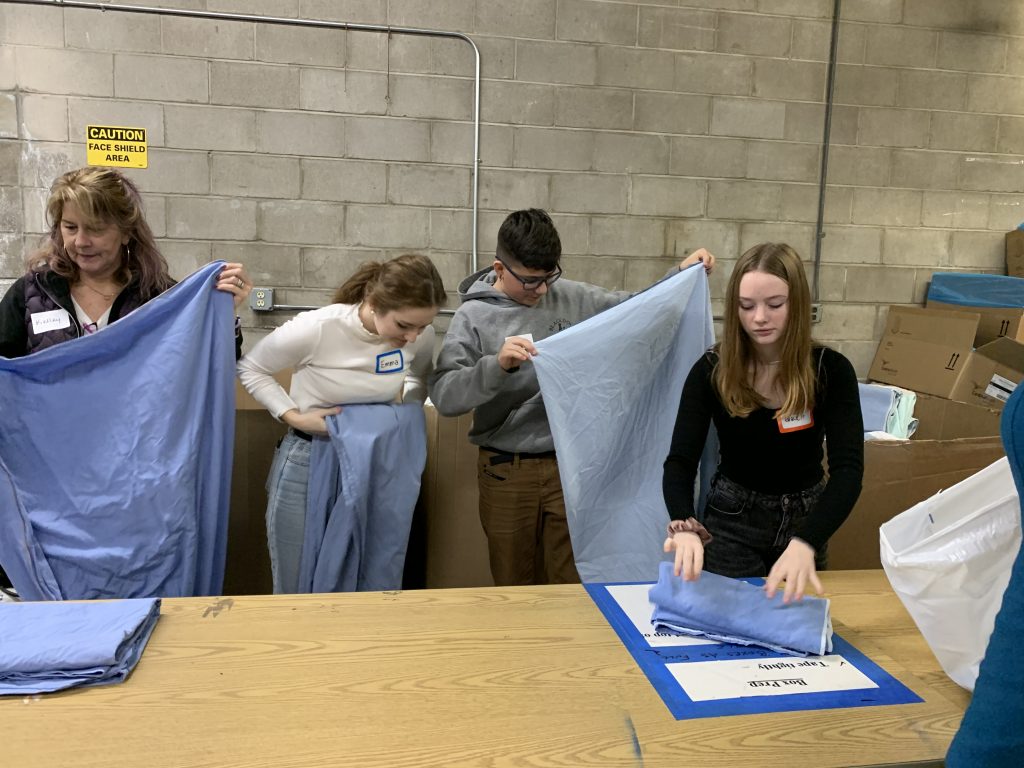 Working with Unity Church
From the Unity Church-Unitarian website: "Coming of Age, is a rich program of spiritual exploration that culminates in the creation of a personal credo. Through engaging classes, supportive mentorships and individual reflection and writing, youth will arrive at a point where they will feel confident sharing their statement of their personal theology in a joyful ceremony."
We are grateful for the many different ways that Unity Church-Unitarian partners with Mano a Mano! Here is a recent video made with TPT highlighting some of our Unity volunteers:
Upcoming Volunteer Activities & Events at Mano a Mano
Join us at Mano a Mano (925 Pierce Butler Route, St. Paul, MN 55104) for any of our upcoming events! Please contact us ([email protected], 651-457-3141) with any questions. We hope to see you soon.